In your community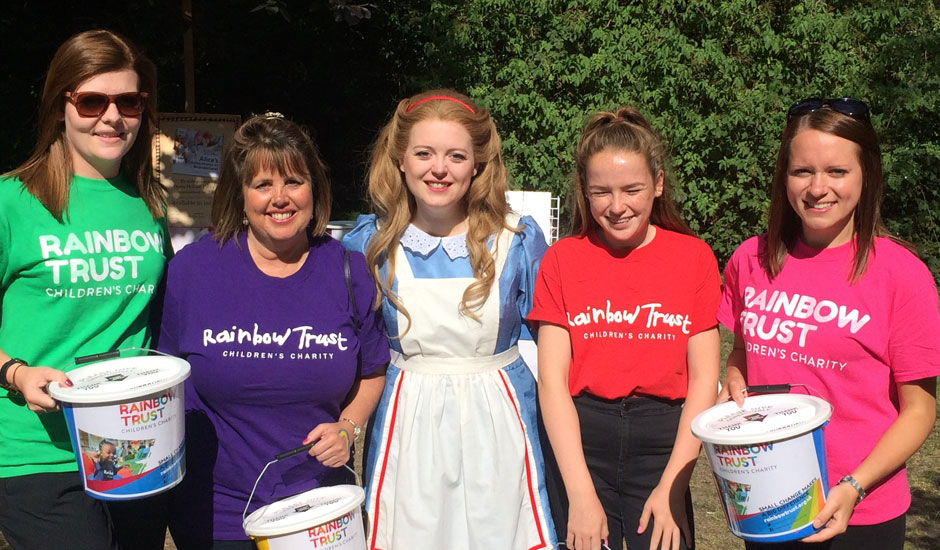 Fundraising is a fantastic way to bring together a community to have fun through a common goal. Everyone can get involved and the more people taking part the more funds are likely to be raised.
Hints and tips for fundraising in your community
Invite some friends round and hold an hour-long sponsored silence at home
Organise a 60 minute treasure hunt in your local area and get friends to form teams after donating an entry fee

Hire a space in your local town hall or school to put on a 60 minute special film screening; charge a fee for entry to cover the cost and raise a donation; ask people to donate rainbow-themed cakes to sell after or during the show

Go trick or treating during Halloween and instead of treats, ask for a donation to Rainbow Trust. You could hand our flyers to your neighbours so they can learn more about us

Set up a Halloween face-painting area in your local shopping area and ask for a fee for a ghoulish makeover.