In your workplace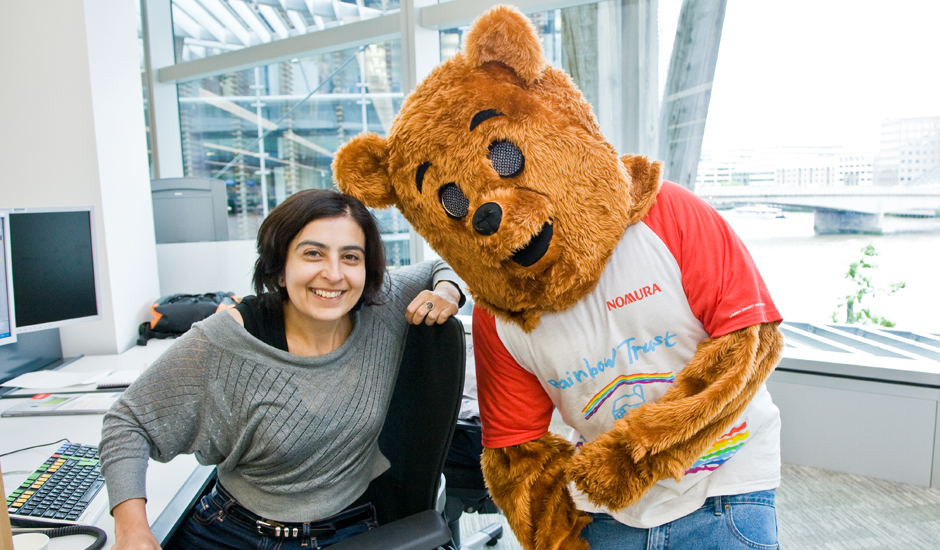 The Big Hour Challenge is a fantastic way to unite a workplace, from small businesses to global companies. The Big Hour guarantees that you will have fun while doing good - raising funds and awareness for the unthinkably tough times that a family with a seriously ill child goes through.
Hints and tips for fundraising in your workplace
Hold an hour-long bake sale of rainbow-themed cakes, cookies and biscuits, and why not ask for an entry fee and give a prize to the cake voted Best Taste or Best Looking

Ask colleagues for an entry fee to take part in lunch-hour office Olympics – you could include chair-racing, how many holes you can punch into a piece of paper in a minute, waster-bin basketball, three-legged races, highest number of press-ups – and provide small prizes for individuals or teams

Organise a dress-down day

Try your hand at a colleague's job for an hour, and get sponsored

Some companies will match the money you raise for the Big Hour. Find out if yours is one of them and make even more of a difference to families with a seriously ill child.

Use your internal email list or intranet to post about the Big Hour.

Tell everyone you know about the Big Hour on Facebook, Twitter and Instagram. We've created some fabulous downloadable news-feed posts and cover photos to help you! Once you click 'download', a new window will open with your chosen picture. Simply right-click to save the image to your computer, then share!
Put up posters around the office

Give a lunchtime presentation about Rainbow Trust and the difference we make – we can send you all the information you'll need.