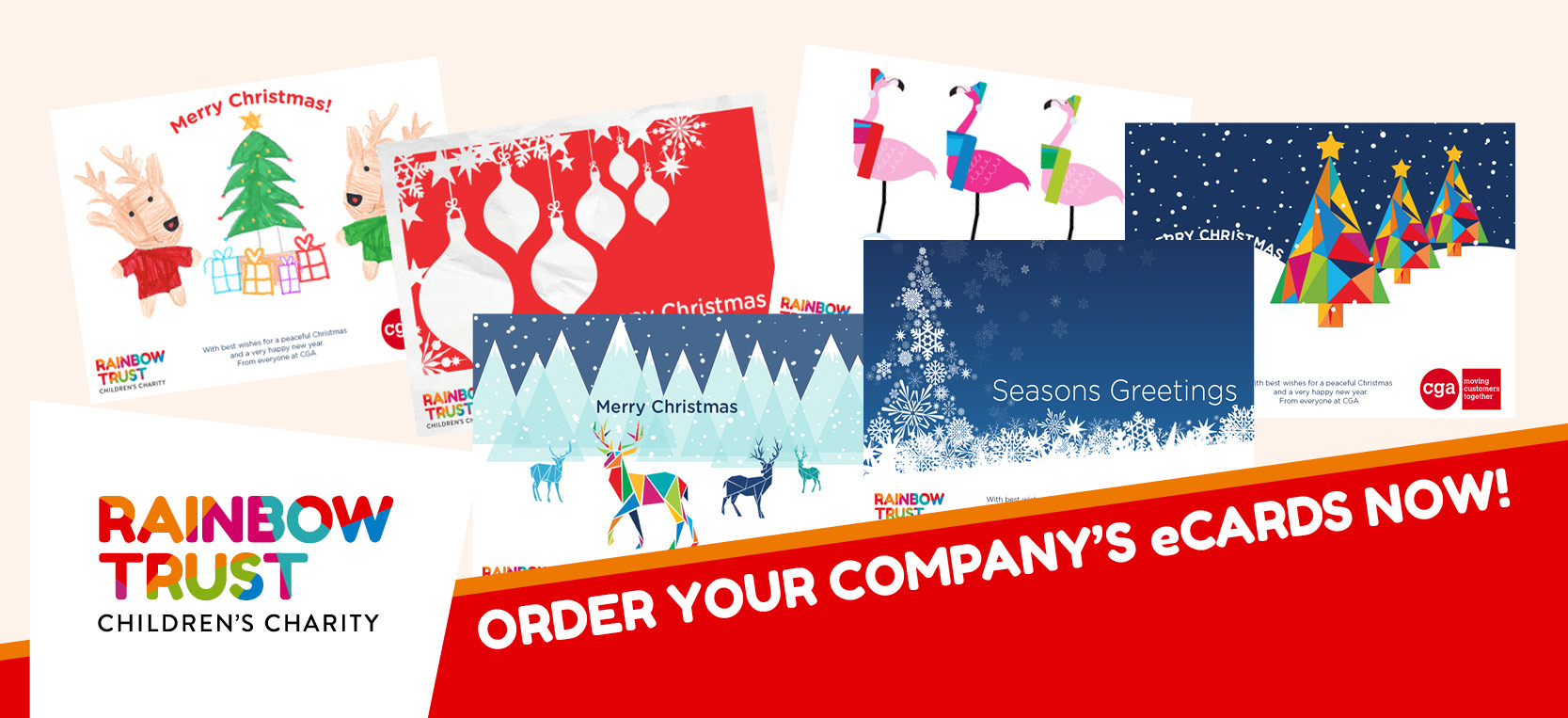 Send your clients a festive season's greeting with a Rainbow Trust eCard. Our eCards are a fantastic way to wish your business contacts a wonderful festive season, while showing your support for Rainbow Trust. For a minimum donation of £300* you can personalise a Rainbow Trust eCard with your company logo and greeting to send to as many customers and clients as you wish.
Benefits include:
No postage cost
Instant arrival
Environmentally friendly
A range of designs, colours and animations
Personalise with your company logo and greeting
Showcase your support of Rainbow Trust.
To order your eCards, or for more information, please email Louise Bingham or call on 01372 220023.
*Terms and conditions apply.
Reindeers and Tree
Delight your contacts with this eCard this festive season, designed by our children's Christmas card competition winner Maisie Ellen Chamberlain.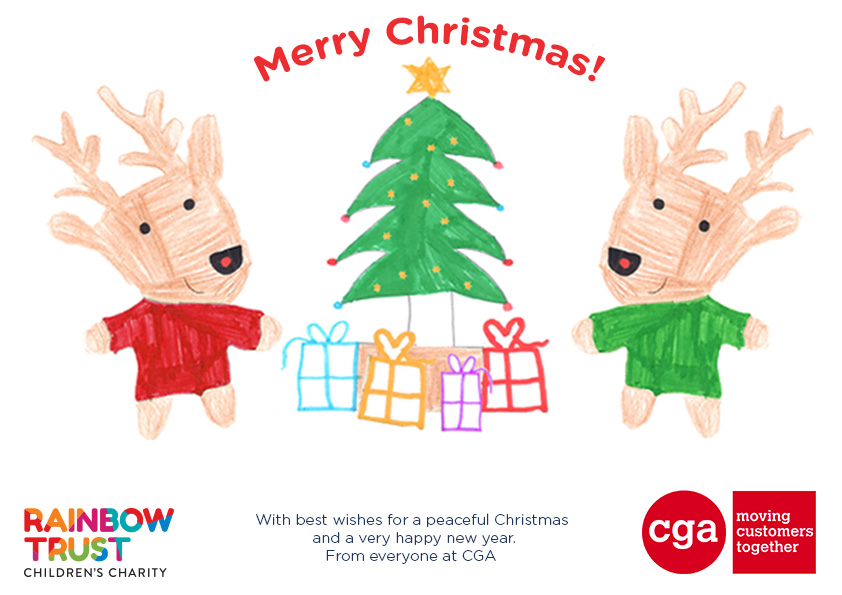 Deer and Snow
Spread festive cheer with this bold and bright design, available in animated or still.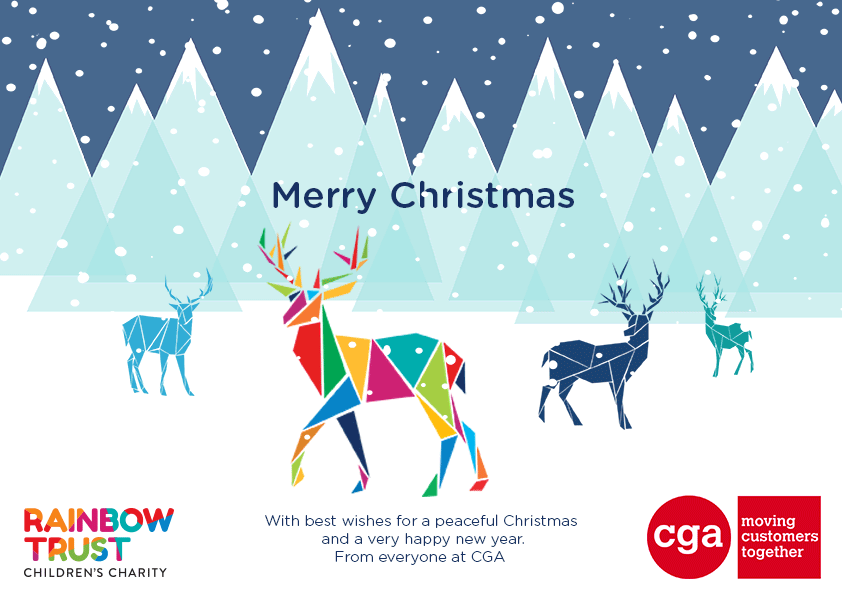 Snowflake Tree
Add your logo to this seasonal eCard and share your support of Rainbow Trust with colleagues and clients alike.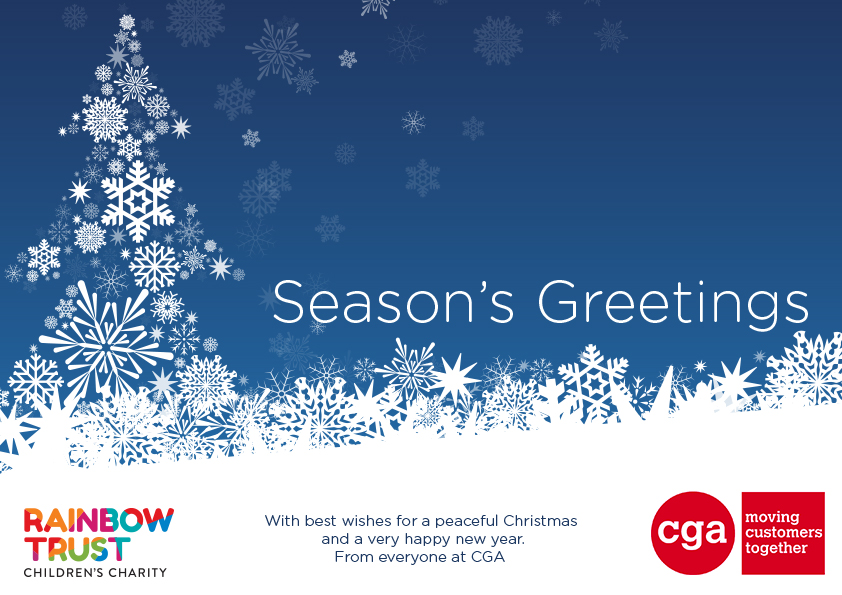 Snowflakes and Baubles
Share your season's greetings with this bold and festive eCard.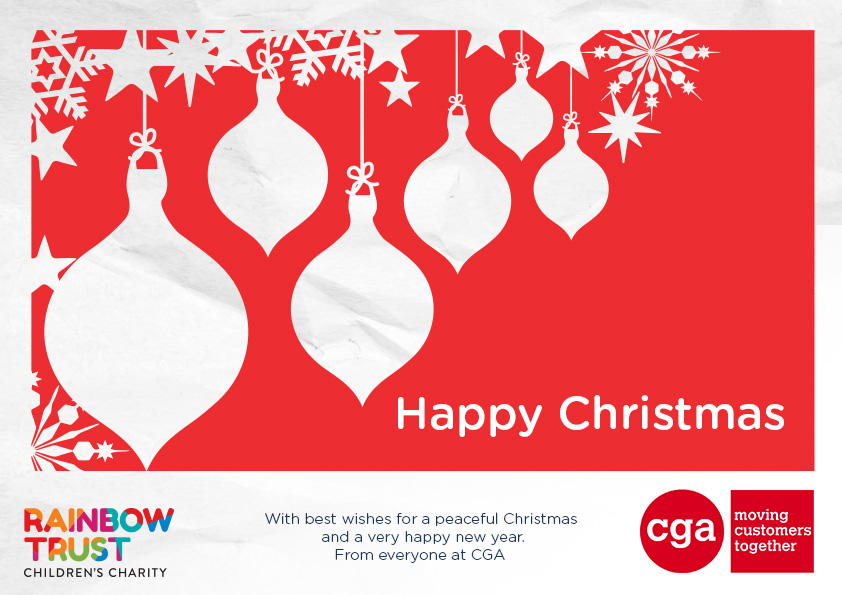 Rainbow Tree
Impress your contacts this Christmas, with this colourful Rainbow Tree design.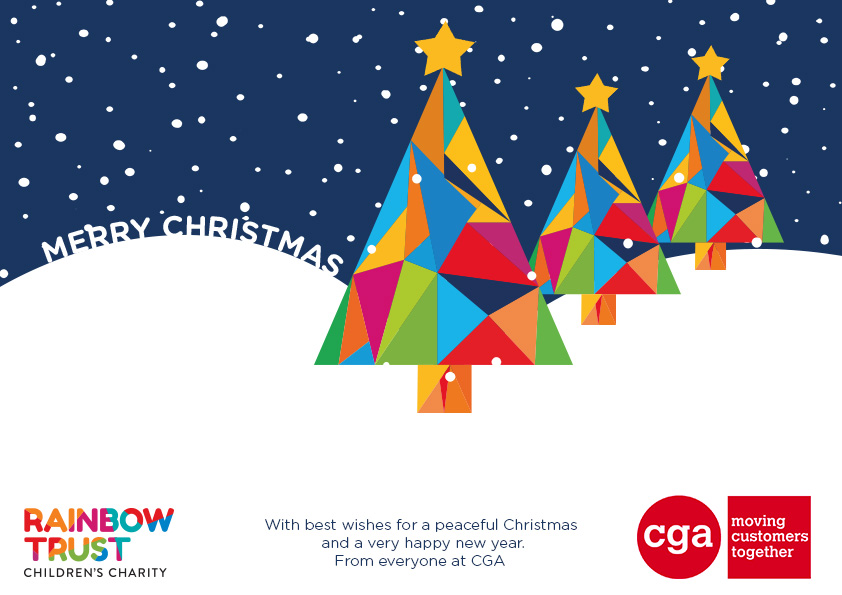 Flamingo
Personalise this fun and festive eCard to show your support this Christmas.