Volunteer at our events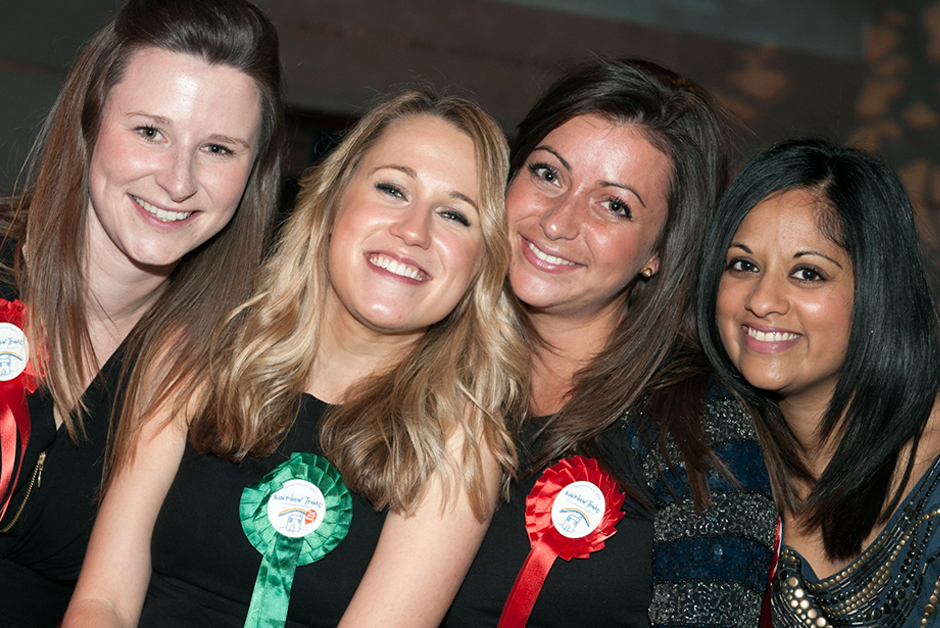 Energy and enthusiasm required
We often need volunteers at our fund-raising events. Our dedicated Volunteer Manager, Andrea Kelley, is always on the lookout for people who are willing to give up their time for Rainbow Trust and help us run our huge range of events.
Our volunteers gain enormously from the experience of volunteering and many have been with us for a long time. Their contribution to the team is invaluable. We know we can rely on our volunteers to support us at fundraising events and to spread the word about the work of Rainbow Trust.
Every day we are contacted by the families with a seriously ill child who are struggling to cope and as the specialist service we offer is not fully funded by statutory sources we rely on fundraising for almost all our income. Our volunteers help where they can and they play an important role.
So what are you waiting for? Get in touch now to find out about the events in your area and come along to help us raise awareness of Rainbow Trust!