Volunteering for young people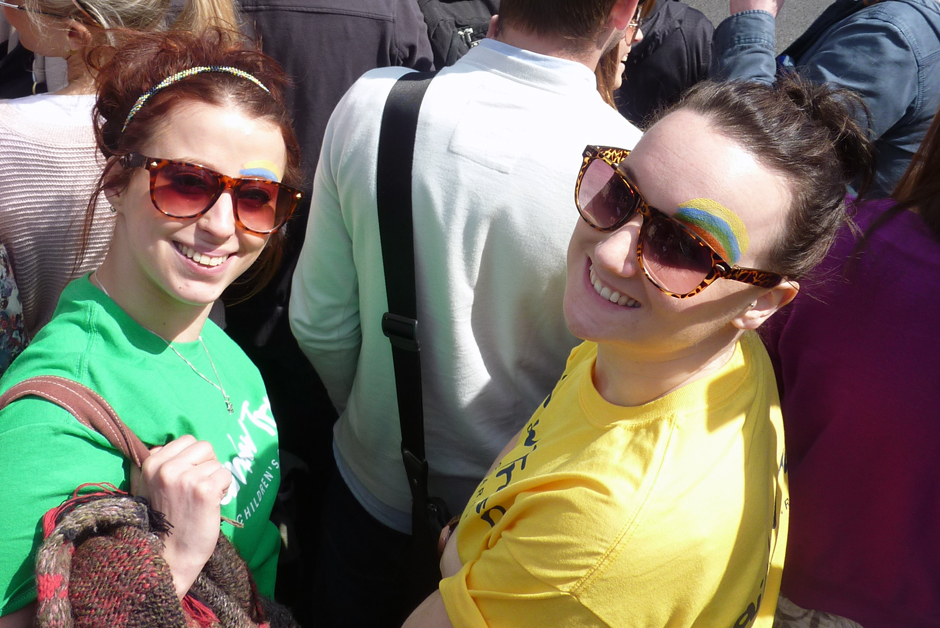 Volunteering opportunities for young people
Because we run so many fun-filled events we are always looking for young people to come along and lend a hand. If you have the energy and enthusiasm to get involved then why not get in touch! You be helping this very worthwhile cause, gaining invaluable work experience, which will stand you in good stead when you enter the workplace, and have lots of fun and meet new people. Opportunities available from age 14 onwards. What are you waiting for?
Volunteer Night (Leatherhead office only)
We run a volunteer evening on Tuesdays from 5-7.30pm where volunteers come into the office and help the fundraising and marketing teams. Some of our volunteers come for an hour, others for longer, so it is very flexible.
Fundraising
We are looking for people who would be happy to raise funds at school/college or in their local community by organising a fundraising event on our behalf. You can organise your own event or take part in one of Rainbow Trust's annual fundraisers like 'The Big Hour'. You will be supported all the way with the help from our experienced community fundraising team.
Recycle
Set up a recycling point at school/college, and hold a recycle for Rainbow Day/Week – Rainbow Trust can raise money through recycling phones, old jewellery and foreign currency. We can supply posters, RT banners and balloons to draw attention to the stand and we can let you know at the end how much you have raised for Rainbow Trust.
Leaflet Drops
We always need people to do leaflet drops in the local area and put posters up for us on local notice boards.
Event Support
We attend many events in the Surrey area and are always looking for volunteers to come along and help. We do have a minimum age limit of 16, but if you are accompanied by an adult you are welcome to get involved.