Meet Hope and her family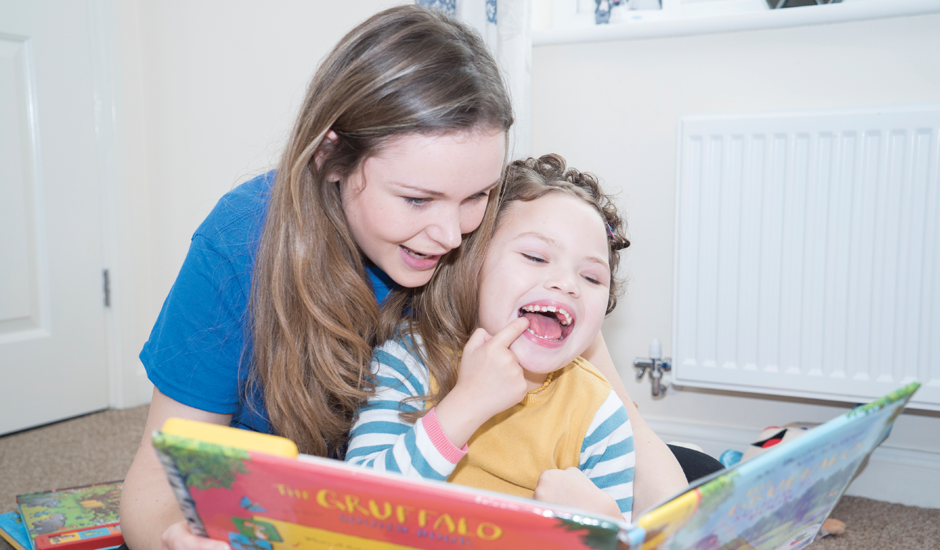 At 12 weeks old, Hope was in a constant epileptic state having 200 seizures per day. When she reached six months, doctors diagnosed her with a chronic genetic disorder. Her seizures got worse and Caroline, Hope's mum was finding it hard to juggle between caring for Hope and her other two children, Jordan, and Max. This added to the stress the family was already experiencing after their baby Sam died the previous year when he was just hours old.
Hope's epilepsy nurse referred the family to Rainbow Trust and Family Support Worker Amelia started regularly supporting the family. Hope is now seven and although she is doing well still needs 24 hour care. Amelia reads Hope's favourite stories to her and takes her to the park to feed the ducks. She also helps at home so mum Caroline can take a much needed break.
"I used to call it 'chasing rainbows' trying to keep up with all of Hope's needs and the daily chores, I couldn't get anything done and didn't feel like I was being a good Mum to any of my children. With Rainbow Trust's help, it now feels like I'm being chased by Rainbow with the many offers of support! It's wonderful!"
"Ben Morris is a bright, engaging fourteen year old with a big smile. He loves talking about his friends..."

Read Ben's story

Molly Poole, was diagnosed with a brain tumour that had been there since she was eight months old.

Read Molly's story