​We have everything you need to make your Great Rainbow Bake look great! Get your (oven) mits on these handy resources, guaranteed to make your rainbow bake a piece of cake.
Click here to sign up and you'll receive some more downloadable goodies to help with your fundraising.
Sign up for more
​Sign up for more, including invitations, donation box and games and activities for your Great Rainbow Bake fundraiser.
Sign up here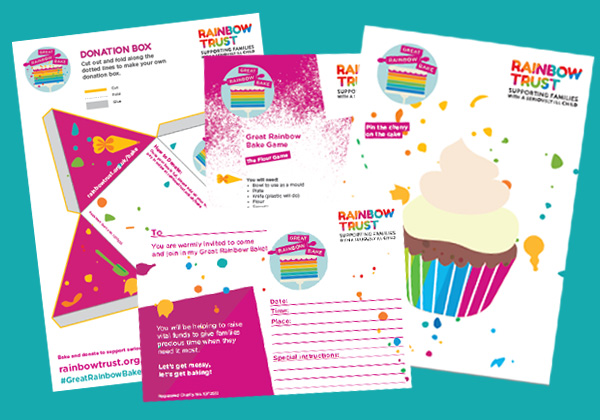 Rainbow baking recipes
​Want to get involved with the Great Rainbow Bake but struggling for ideas? We have lots of fun rainbow recipes to inspire you.
Whether you're a star baker, complete beginner or just want something fun to bake with your kids, we've got something for everyone to try!
Get baking