Celebrate your birthday with us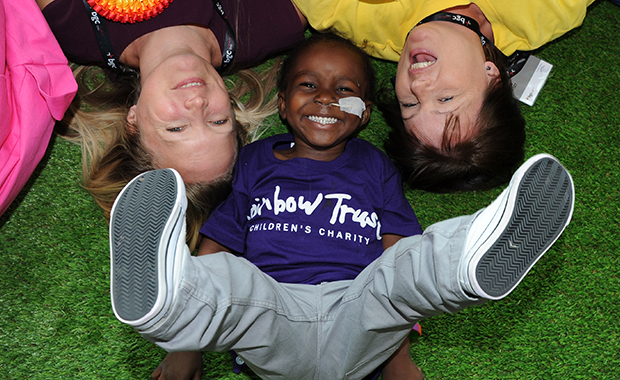 Celebrate with us
There are still so many families with a seriously ill child that don't have access to a Family Support Worker. Pledge your next birthday and help us reach them.
Pledging your birthday to Rainbow Trust is simple
Make the decision to pledge your birthday this year and request donations to Rainbow Trust Children's Charity instead of presents. Your generosity can make all the difference to a family with a seriously ill child.

Set up a fundraising page online. The easiest way to raise money and get your fundraising off to a flying start is by setting up an online fundraising page. Virgin Money Giving or JustGiving are both quick to set up and simple to use. You can personalise your fundraising page with photos and details of your occasion.

Spread the word and start raising funds. Share your fundraising page and send it out to all your family and friends via email, Facebook or Twitter. It's the perfect way to get them following your fundraising journey from the very start!
Pledge your birthday using the form below, or if you would like some help, contact our Supporter Care Team and they'll happily talk you through it.

Little sharers
Your little ones can also share their birthday through Little Sharers - all you need to do is make us your chosen charity. Little Sharers helps parents to arrange a birthday, send invitations and raise money towards a very special present – with half the gift fund supporting families with a seriously ill child.