The Hill family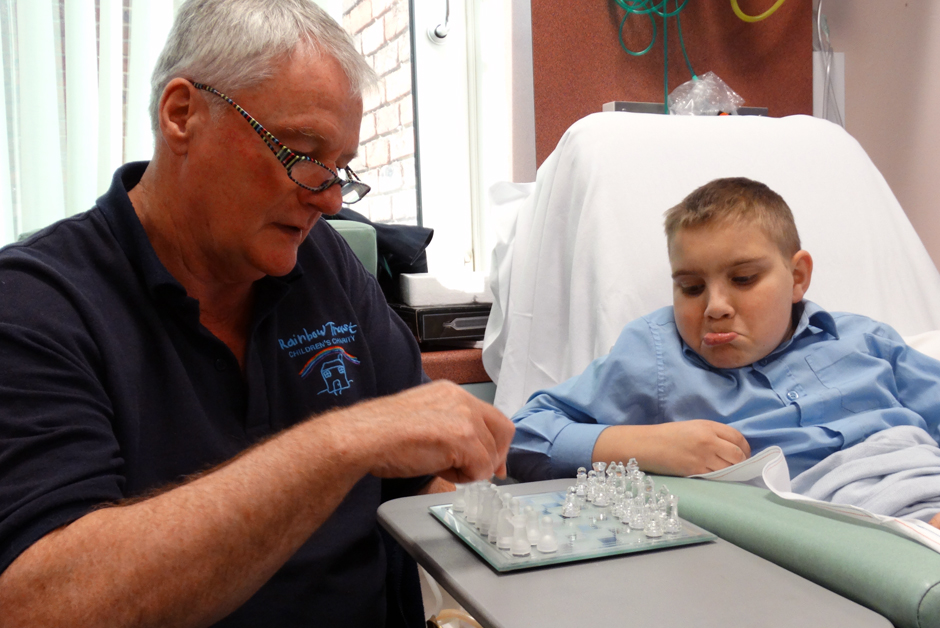 Support for Michael and his sister, Charlotte
Michael Hill was just seven years old when he was diagnosed with a kidney disorder. Michael has to have dialysis three times a week at Southampton General Hospital. This has had a big impact on the family, including Michael's younger sister, Charlotte.
Michael's and Charlotte's Mum, Claire, explains, "Dialysis lasts four hours, and means that three times a week I can't pick Charlotte up from school or see her in the evening."
This is where Rainbow Trust has helped. Family Support Worker, Steve, takes Michael to hospital once a month and stays with him for his treatment. This gives Claire a chance to spend quality time with Charlotte.
"It's important because Charlotte feels left out. But this gives us a good amount of time together, not just five minutes in between hospital appointments." And Michael, who smiles constantly and chats to everyone on the ward, says he enjoys being with Steve.
"In the car we chat about school and how I'm feeling and then in hospital we play chess, although he always wins!"
Family is important to the Hill family, and it's Michael's uncle who is donating his kidney to Michael. Claire remembers, "We didn't want to ask anyone as it was a big ask, but he overheard us talking about it and offered. I really don't know how I'll ever repay him". And Michael explains that he and his sister are great friends too, "My favourite thing about Charlotte is that she likes to help me and always asks if I'm ok".
You may also like
"We're in awe of the work that Rainbow Trust does. They're here to make things so much easier...for the whole family"

Read the story

Rainbow Trust continues to support the Hosenbocus family, after Mohammed died of a muscle tumour in his face.

Read their story