The Thompson family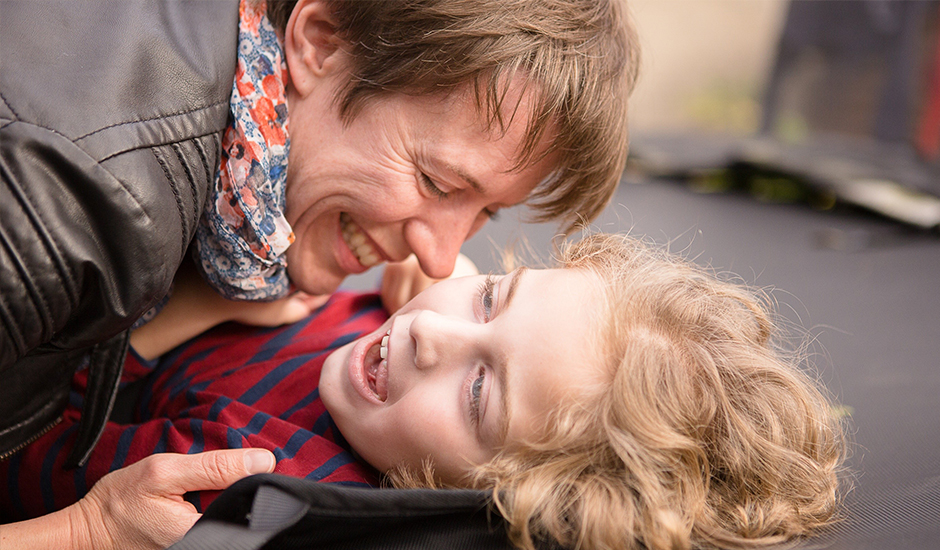 The Thompson family had the perfect, beautiful little family. Rachel and Bob had successful jobs and three beautiful children, all with a real zest for fun. However, when their youngest, Frank, had a seizure at three and a half years old, their world was turned upside down.
After the initial seizure, Frank experienced more frequent seizures and would regularly become disorientated and struggle with his ability to walk. Up until this point Frank had loved playing on the beach, climbing the climbing frames in the local parks and jumping on the trampoline with his two older siblings in the family's back garden.
However, the string of seizures led to a number of tests being undertaken in hospital. In the meantime, Frank's coordination had started to suffer, his parents noticed he'd become 'withdrawn' and more afraid of things he would've been un-phased by before. Just over a year after the first seizure, the diagnosis was confirmed: Late Infantile Batten Disease.
Frank's parents had to digest what this meant for Frank. As well as the seizures, they could expect personality and behaviour changes, delayed speech, slow learning, clumsiness or stumbling. Over time, they would have to watch Frank suffer mental impairment, worsening seizures that would not respond to anticonvulsant drugs, and progressive loss of sight and motor skills.
Four years on, Frank is now totally disabled. He is now eight years old and children with his condition have a life expectancy of between six and twelve years.
Since being referred to Rainbow Trust, the Thompson family have received support in a variety of ways. Their Family Support Worker has accompanied them to hospital for important visits, providing moral support and someone to talk to during the journeys. Rainbow Trust has invited the Thompson family to several days out where the whole family could benefit. This included a rugby day at Twickenham for Frank's older brother and his Dad, as well as a day out at a wheelchair accessible adventure playground. Rachel said she would not have had the confidence to attend on her own if her Family Support Worker had not been there with her. Their Family support worker has visited the Thompsons at home for numerous respite visits and to offer Frank's siblings activities such as Arts and Crafts and baking.
More recently, Frank contracted Para Influenza 2, and Flu B, meaning that he was admitted to hospital for three weeks with severe breathing difficulties and other related health complications. It looked as though Frank would not pull through. His Family Support Worker, Luci, made several visits to the hospital bringing audio-books, books to read to Frank, and tea and cake for Rachel during her long stint in hospital. Luci would accompany Rachel for walks nearby the London hospital while Frank's grandmother visited, allowing Rachel someone neutral to talk to about the stressful and emotional situation the family were in. Frank was discharged from hospital but only made it a few days before his regular seizures became more prolonged and required paramedics.
Frank is now in a children's hospice, and Luci visits regularly, reading to Frank and helping Rachel with odd jobs. Last week as it was sunny Luci persuaded Rachel to leave Frank's bedside for two hours so she could have some much-needed breathing space, and they enjoyed a long walk around the park, coffee and even a spot of shopping. Rachel describes her time with her Rainbow Trust Family Support Worker as "the best therapy".
The outlook for Frank is sadly not a positive one owing to the nature of his illness. However, Luci and Rainbow Trust will continue to support the entire family through this incredibly difficult time, and when the time comes she will remain in close contact with the family, providing bereavement support (if the family wishes to receive this).