Share your story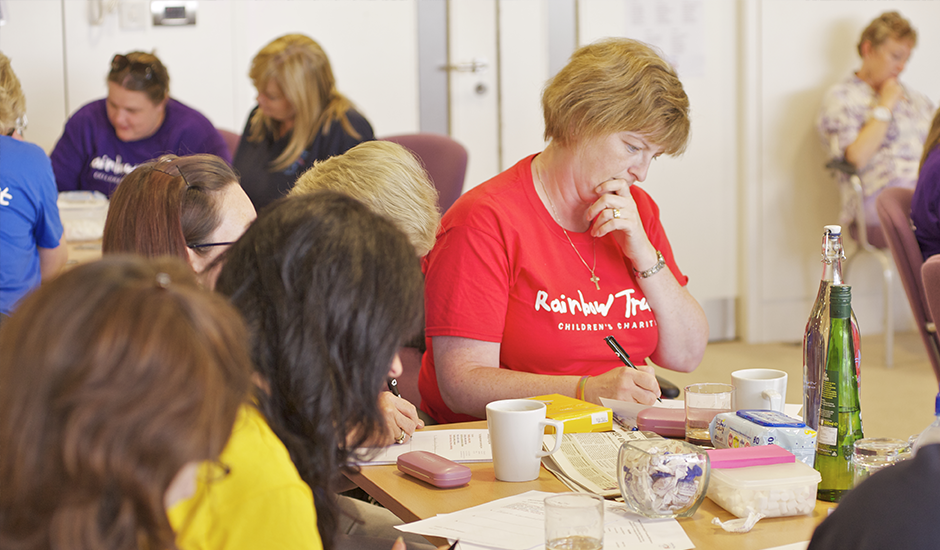 Raising awareness is hugely important in helping Rainbow Trust support more families across the UK who have a seriously ill child; not just in terms of fundraising but in letting other families know that vital charity services, like ours, are available to them. By blogging or vlogging (video blogging) for us, you can unleash your creativity and support us at the same time.
Why blog for Rainbow Trust?
You'll be helping seriously ill children and their families: Sharing the work that we do helps us to reach more people, and with more people comes more support which means we will be able to help even more families who need our dedicated support
We'll help you reach more people: If we like your content, we might share it on social media or feature it on our website
Raise awareness: You can help us reach other families who may not know about the work that we do and who may be facing their child's illness alone.
Aspiring writer or journalist? Writing for a national charity looks great on your portfolio and on a CV
New to the blogging scene? Working with a national charity can make you more attractive to other brands which can be incredibly useful in making your blog a success.
Need content? No problem! We always have campaigns and stories we'd love you to share. If you need any help, get in touch!
Ideas to get you started
Personal perspective

If your family is supported by us and you would like to share your story, please get in touch with us.

Training diary

Are you taking part in a sports fundraising event? Tell us about your lead up, training, the day and how you met your fundraising target.

Awareness for parents

If you write a parenting blog, you might be able to help other parents know more about our services by writing about them.

Event feature

Perhaps you're a fashion writer who has attended Trust in Fashion or a professional at one of our Care Conferences? Tell us more!

Professional perspective

If you are paediatric professional and want to write about important charity services available to your peers, we'd love to hear what you have to say.

Special needs focus

Ideas for sensory play, places in your area that are wheelchair friendly or your experiences in general could be beneficial to a parent we support
Get in touch
Want to tell us more? Have a question or need some help with content? Fill in the form below: