Rainbow fruity ice cubes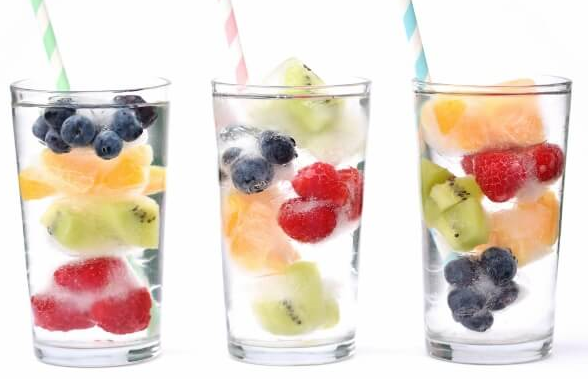 Rainbow fruity ice cubes
Ingredients
handful raspberries
handful blueberries
1 kiwi fruit
1 mandarin orange
jug cold water
Method
Start by washing the raspberries and blueberries, then fill a quarter of an ice cube tray with each fruit.
Peel and roughly chop the kiwi, and add to the ice cube tray
Peel the mandarin orange, removing as much of the white pith as possible. Break it into segments, then cut each segment in half. Use them to fill the last quarter of the ice cube tray.