Why work with us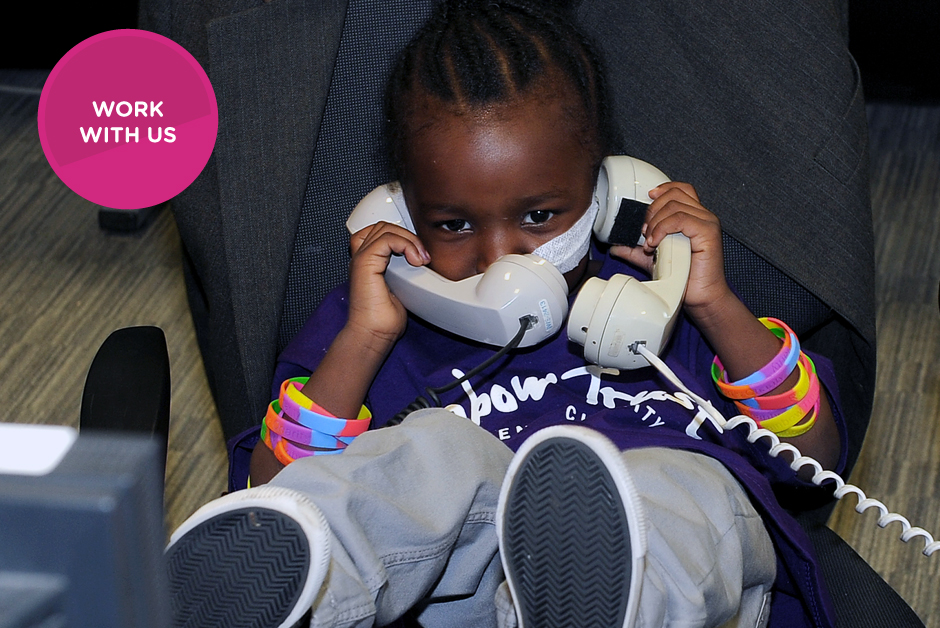 We understand people have different needs
Rainbow Trust understands that employees who balance their work and home responsibilities effectively are more engaged and productive. We are committed to providing a successful Work Life Balance approach, which complements business benefit with individual well-being.
Rainbow Trust work life balance
The well-being of Rainbow Trust's employees is critical to its ability to operate across all functions and the organisation recognises that all individuals have a life outside of work. Enabling staff to balance work and their personal life in ways that benefit everyone – the organisation, employees and families – has a significant effect on employee motivation and performance.
Flexible working practices
Rainbow Trust regards flexible working as very important, both for delivering the service to families and to raise the funds needed.
Flexible Working Benefits
Rainbow Trust does offer some choice in the benefits we provide which include:
A contributory pension scheme
Salary sacrifice schemes (bike to work, child care vouchers, pension, payroll giving)
Death in service
Season ticket loans
Incremental annual leave
Training
Free legal advice.
Employee health & well-being
Rainbow Trust recognises that our employees are our most valuable asset and encouraging their health and well-being is therefore critical to our success. A number of processes and schemes are in place.
Family friendly policies
Supporting the family unit is at the heart of the service Rainbow Trust provides – this principle is extended to our employees. about support for families our impact get involved events news home contact for professionals jobs and volunteering companies
Diversity and equal opportunities
Rainbow Trust values diversity and believes that a mix of backgrounds brings a variety of ideas, perspectives and experiences that will create a productive work environment in which talents are fully utilised and organisational objectives are met.
Rainbow Trust provides equality of opportunity and expects employee support in implementing policies to ensure that all employees are accorded equal opportunity in recruitment and selection, promotion, transfer, training, pay and benefits.