A message from Zillah and Mark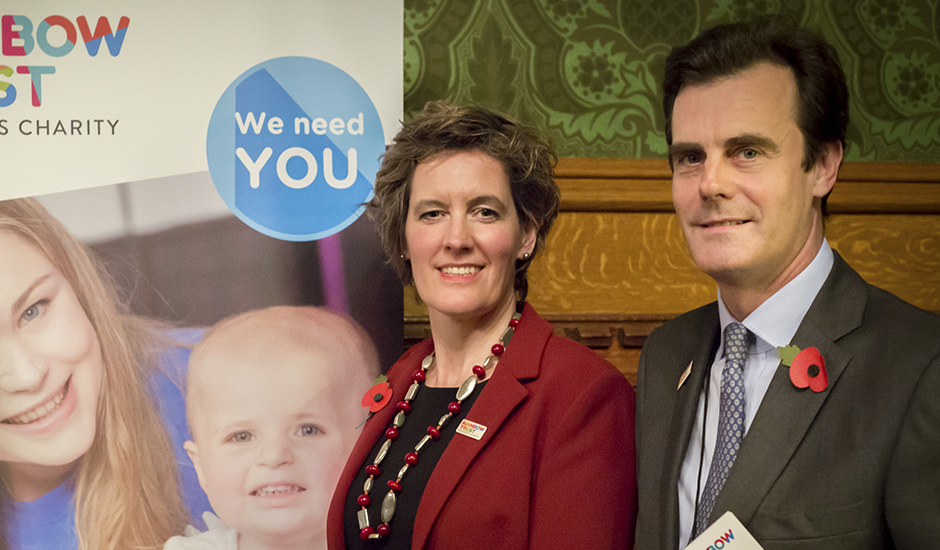 Introduction from Mark Cunningham, Chairman and Zillah Bingley, CEO
When serious illness affects a child, family life is turned upside down and time becomes more precious than ever. The vital practical and emotional support provided by our expert Family Support Workers makes all the difference, and is provided at no cost to families.
Last year, we supported 2,379 families, and our presence in the children's palliative care sector grew stronger day by day. Our income increased by 9% and supporters raised an incredible £4.6 million. We are enormously grateful to them, as this allowed us to continue to grow and provide much needed family support.
We also said goodbye and thank you to Heather Wood who retired after 28 years with Rainbow Trust and 17 years as Chief Executive. Heather was passionate about supporting families and worked tirelessly to increase the number of families we help.
This impact report is about the difference our supporters, volunteers and staff make to thousands of families' lives. Together we enabled families to make the most of the time they have, one day at a time.