Preparing your child for treatment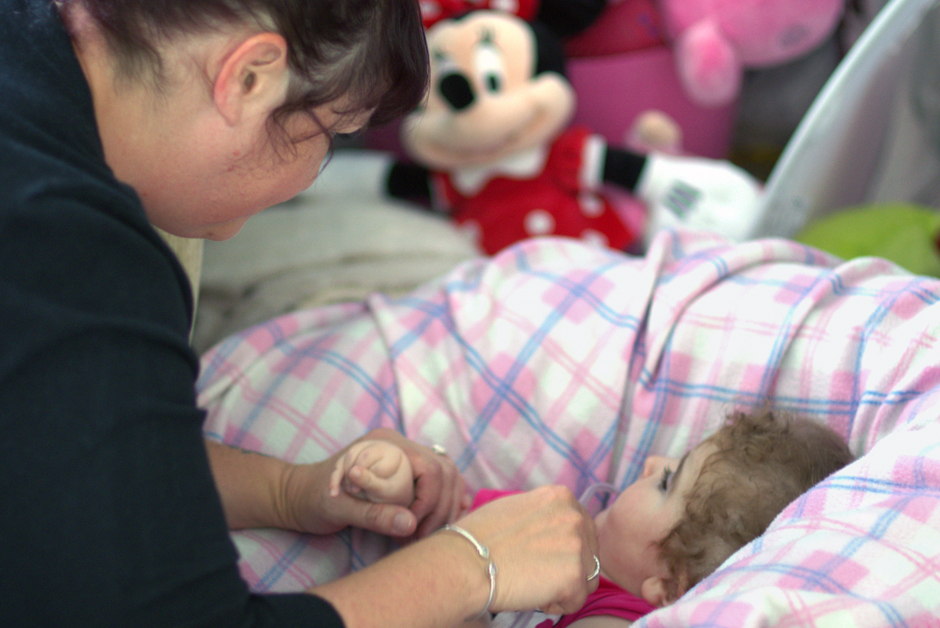 Hearing the diagnosis
When Euan was first diagnosed with Ewing Sarcoma, a rare and aggressive form of bone cancer, his consultant gave him six weeks to live. Kellie Vernon, his Mum, describes the moment she heard the news: "Everything changes. Your whole world just crumbles in front of you. You've got a normal looking, healthy child and you're being told one of the worst things you can ever be told as a parent."
"Everything changes. Your whole world just crumbles in front of you…"
Preparing for treatment
Preparing a child for an operation can be a difficult and emotional time, especially for nervous parents, but Rainbow Trust is there to help the families we support. When Euan was diagnosed with a rare form of bone cancer at the age of four, the treatment he faced was not only invasive and painful, but also frightening. As well as chemotherapy, Kellie had to break the news to her young child that he would need to have an arm amputated to save his life.
"It was horribly distressing and he was very distressed by it. It was a very difficult time," she explains. "I had to explain it to him because the treatment obviously is quite invasive. It's not simply chemotherapy; it's also amputation surgery as well. That's what he had to have. So it was very difficult to explain what was going to happen and what the future was going to hold."
Things moved fast, as his doctors decided his best chances of survival depended upon the amputation of his affected arm.
"The treatment programme starts so very quickly that you don't have time to think about these things," says Kellie.
Preparing a child for treatment or a major operation can be very difficult. It is especially tough for younger children as they struggle to understand what is happening to them and to accept that treatments which may initially make them feel worse could make them better.
Linda Thompson, Rainbow Trust Family Support Worker, works with some families who need to prepare a child for an operation. She advises parents to be open about treatments for serious illnesses. How the tough conversation is approached, depends on a child's age and ability to understand.
Be honest and check understanding, use toys to explain
"I would recommend that they are as honest as they can be, depending on the child's level of understanding. I would ask the child what they understand and how they are feeling." Linda suggests using toys to explain what is going to happen, such as doctors' and nurses' bags, dolls, and arts and crafts, and talking to the child while playing.
Ask the child what they understand and how they are feeling
Get children to express feelings through words or pictures
"As a Family Support Worker children see me as someone who does fun things," she says. "I have taken a child out of the home or hospital environment to the park to discuss their treatment and how they are feeling. I have asked children to write down their feelings and worries or draw pictures, depending on their age and level of understanding."
Euan celebrates his 15th birthday
As for Euan, his treatment was successful and this year he celebrated his 15th birthday. Euan still lives with the consequences of his cancer. Kellie says: "I would say he's still getting used to the loss of his arm and the treatment left him with some long-term health complications."
You may also like
Read how other families who have a child with a life threatening or terminal illness get support from Rainbow Trust Children's Charity.

Family Stories

We have nine Family Support Teams around the country from Durham to Southampton.

Where we support